What's the deal with having to set up an App Password to use my Yahoo account for Email Connect?
You're on the bleeding edge of account security, that's why. Well done Cerberus.

Any Yahoo email user with Two-step Verification set up on their email account needs to set-up an app password for Receipt Hog to be able to opt in for the Email Connect program bonus. App Passwords is a great tool to easily control who has access to you information and when.

Here's how to set it up:
1. On the Email Connect Programs page, enter your Yahoo email address and select Submit.
2. You should see a success message. Tap Connect to continue



3. Enter your Yahoo Email Address and Yahoo Email Password and select Next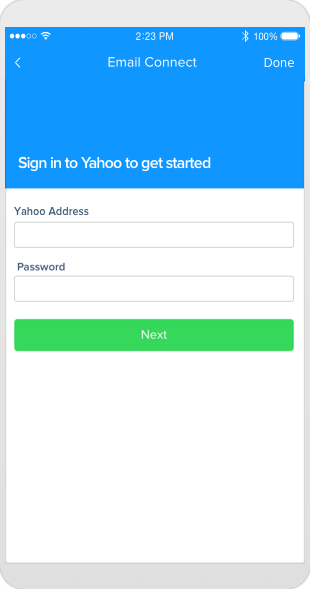 4. Select Change Yahoo Settings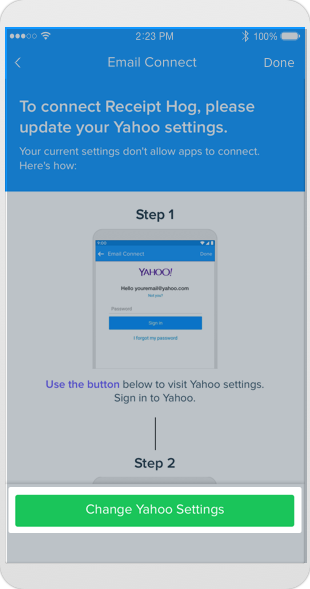 5. Enter in your Yahoo email address and select Next
6. Enter your Yahoo email password and select Sign In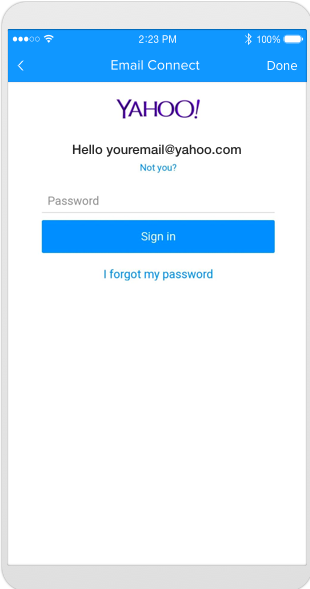 7. That'll drop you into the Settings page for your Yahoo account. Hit Generate App Password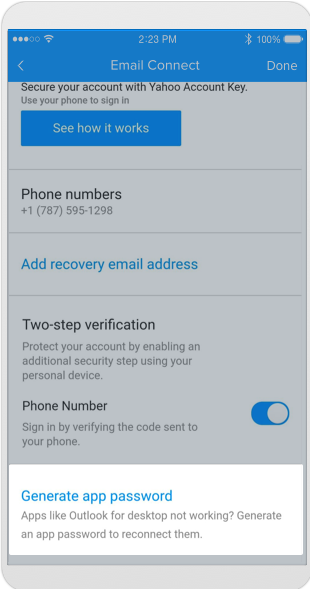 8. Choose Other app for the Select your app drop down Receipt Hog.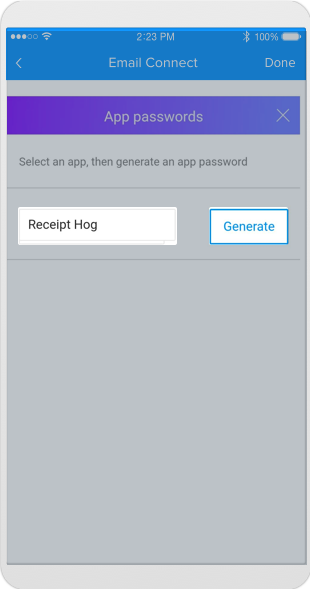 9. Copy the entire App Password and then select Done in the top right corner of the page.
10. One final time (relish in the joy) Enter in your Yahoo email address and your App Password. You have to use your App Password on this login page rather than your normal account password.

11. You should then see a Success page stating your email address has been reconnected.
Party on my dudes and dudettes.

Run into trouble along the way? Let our support team know where you got stuck right here! This is a new feature and we'd love some help identifying the needles in the haystack.
Note: If you don't have the option to connect your Yahoo account, stay tuned! We're testing this with a small group of users to work out some of the wrinkles.