Once you've reached enough coins, you'll be eligible for either a PayPal cash redemption or an Amazon gift card. Head over to your Rewards page & select Redeem Prizes to see your coin balance and redemption options.
The more coins you earn, the higher the payout, so it pays to save!
Once you're eligible for your first payout, simply select the option you want and follow the guided instructions. After completing your redemption request, don't forget to keep an eye out for emails from receipthog@receipthog.com! Please note that it may take up to 7 days for your redemption request to be reviewed and approved.
From Coins to Cash!
1. Head to your Rewards page and click on the Redeem Prizes button.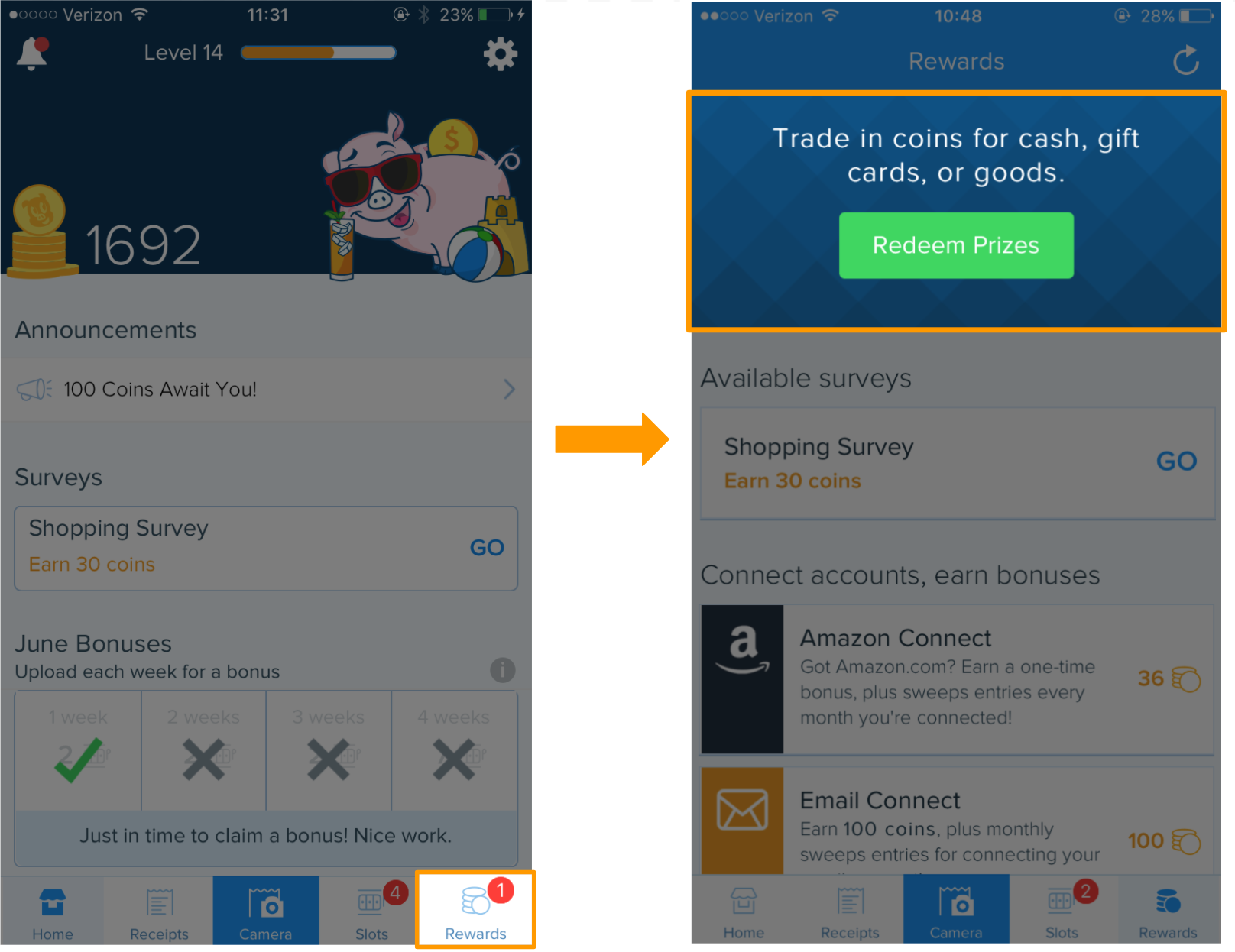 2. If you are a new user, you will be prompted to complete our Introductory Survey and verify your email address before you can access the cash-out page. If you haven't these yet, your page will look something like this:
3. Once you've completed our Introductory Questionnaire, verified your device, and verified your email address, you're ready to turn your coins to cash!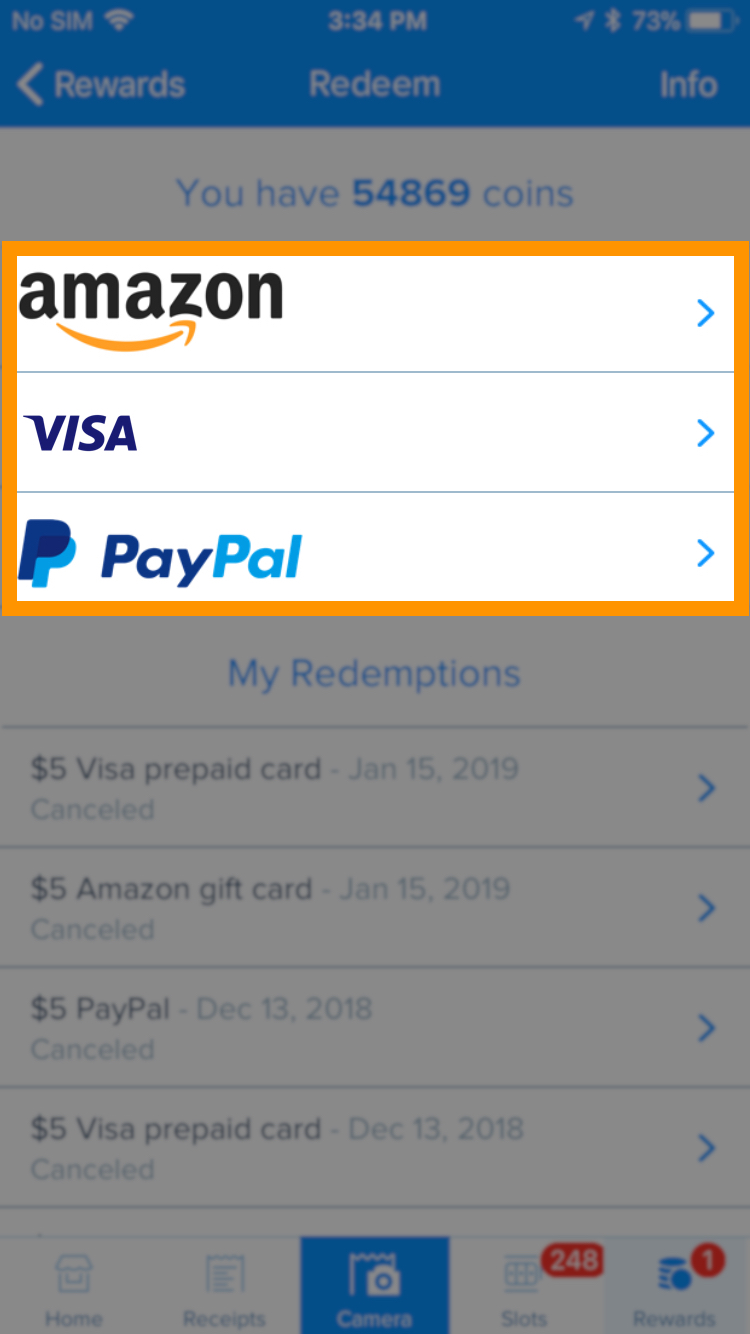 Cash Cash!
If you have any questions on which stores qualify for coin-rewards and how much they're worth, feel free to check out this article: How much are Coin-Receipts worth?
If you'd like to find out more on your payout options, feel free to check out this article: What are the payout options?