US Users, you can connect your Receipt Hog account with your Amazon account to earn:
36 coin bonus upon sign up
5 sweepstakes entries every month you stay connected
more surveys for even more ways to earn coins
We want to keep you in control of when and what you share with us. So, as with all features in Receipt Hog, you'll be able to disconnect at any time. Purchase data is the focus of this optional program.
Head to either your Home or Rewards page to check it out!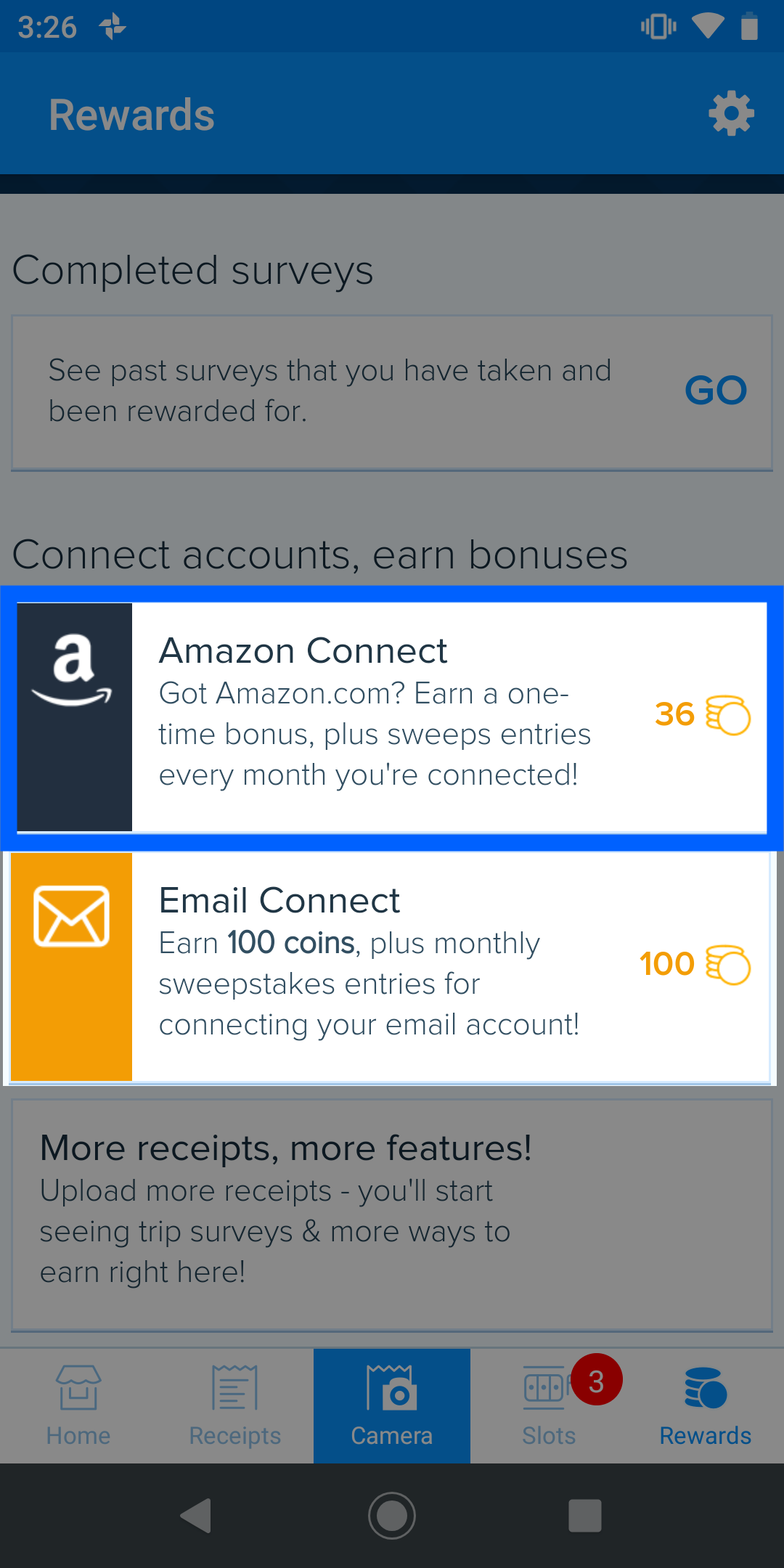 Don't see it in either your Home or Rewards page?

Make sure you're on the latest version of Receipt Hog! You can do this by heading to the app store/Google Play Store on your device, searching "Receipt Hog". It'll prompt you to update if you're running on an older version.

Please note that this feature is currently only available for Apple devices and Android devices running Kit Kat (4.4) and above.


Rewards for E-receipts?
Please note that connecting to our Amazon Connect Program is a one-time bonus opportunity along with 5 extra sweepstakes entries each month that you stay connected. We do not reward for e-receipts on an individual basis so they will not be imported into your Receipt List.
Change your mind?

Connecting your Amazon account is 100% optional. Once you disconnect you will no longer earn the 5 sweepstake entries per month bonus.

To unlink your Amazon account:
1. Go to either your Home or Rewards page in the app.
2. Hit the Amazon Connected! confirmation
3. Scroll to the bottom for the Disconnect option.
Click, confirm, and you're done!